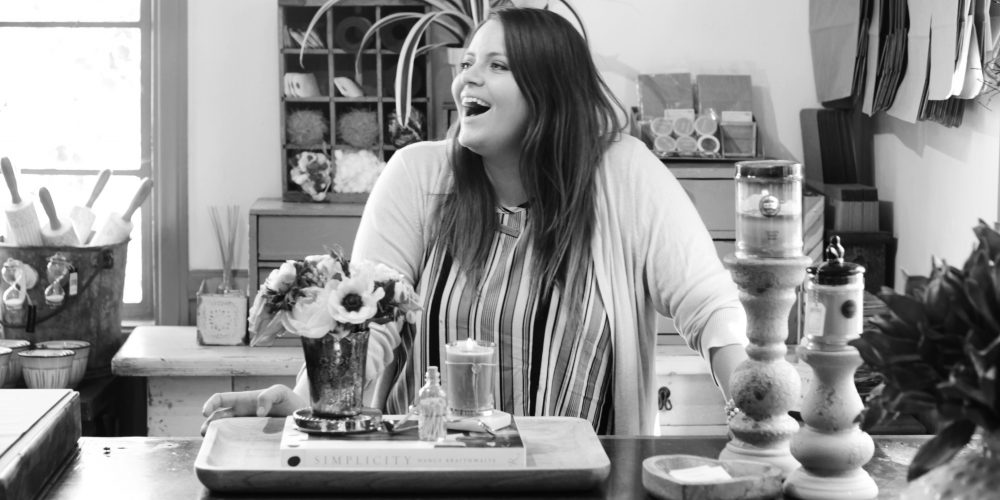 When I first met Allie Wilson of Dixie James in 2016 she had been invited to participate in a strategic consultation for a Venture Lab Client.  Her role? A subject matter expert for restaurant and retail ownership and operation.  I was impressed with her right away.  Not quite 30 she had recently opened a modern home goods store that marries vintage charm to rustic goodness. This was after deciding she wasn't going to concentrate on opening a chain of her family's restaurants.
I asked Allie if she could share her Founder story with Built By She members to illustrate how we all have a unique journey.  Sometimes even when you've been thinking about breaking out on your own for years, the opportunity for you to pounce comes out of nowhere and you have to act fast.  Will you take the plunge to realize your dreams not quite sure that you know what to do or will you second guess yourself.  If you're Allie, you'll leap into the unknown with both feet and land right where you need to be.
1. Tell us about the evolution of Dixie James?  How and why did you get started?
Dixie James pretty much happened in about 48 hours. I had always played around with the idea of owning my own home decor store, but never really thought it would happen. When the opportunity for Dixie came up I think it was probably the last possible business I would have expected to open. I was currently working for my Mom and Dad and had every intention of opening up more Shenandoah restaurant locations with my brother. 
I walked into the office at Shenandoah one morning and my Mom said, "Elementals is for sale." Now mind you, we had discussed for YEARS (as a family) that we would have loved to take over Elementals (the store next to Shenandoah) and make it into a wine bar. She followed up that quick statement with and even quicker one, "We are NOT opening a wine bar."
My brother had just left Shenandoah to realize his own restauranteur experience, so my forever plan of opening other Shenandoah locations with him was (for the first time in my entire life) on the back burner. Immediately my mind started spinning with ideas. OK Allie, I thought.  Maybe it's time to do something just for you, separate from your family, even if it's just for now. Who knew it would turn into the "thing" that would change things forever.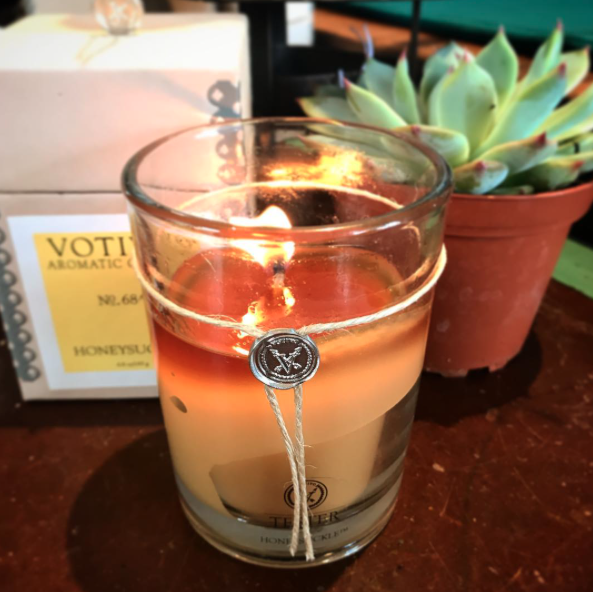 2. Dixie James is a brick and mortar location.  Was that always your dream?  Do you have plans to expand on-line?
Dixie was a dream I never thought would come to fruition, really ever. I thought it was just that, a dream. 
I laugh sometimes because I love Ryan Serhant's (from Million Dollar Listing New York) tagline, "Expansion. Always, in all ways." It is the exact mind set I have always had with my business. I said from day one, "Year one, store one. Year two, store two. Year three, product line." I am currently right on schedule. I may not have another "brick and mortar" location but I have expanded into another "store" or business you might say, with the launch of the design services section of my store.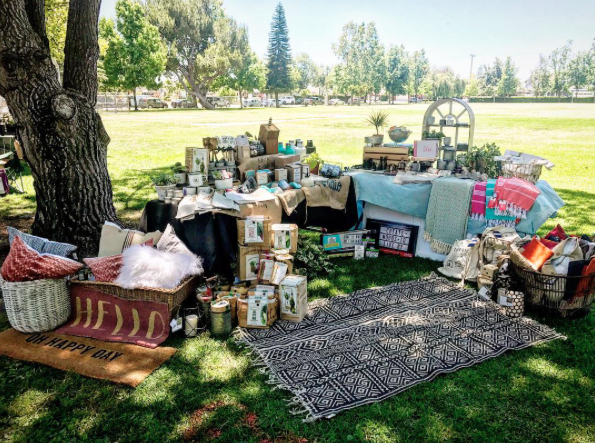 3. What was the hardest part about opening a store?  What was the most rewarding part about it?  
I think the hardest part of opening a store was the unknowns. Not knowing exactly what I wanted Dixie to be, what that identity would look like, just going off of pure gut instinct and trusting that my instinct would be enough. I had never worked in retail before.  I didn't know the first thing about running a retail business. I was pretty much learning as I went. 
It felt like I had jumped off the edge of a cliff and I was praying that I knew how to fly. 
I think the most rewarding part was actually having the courage to do just that. The rewards always came from where I least expected them. Like when someone came into the store and said, "Oh my God, I love this store!" or "We have needed a store like this in Los Alamitos for so long!"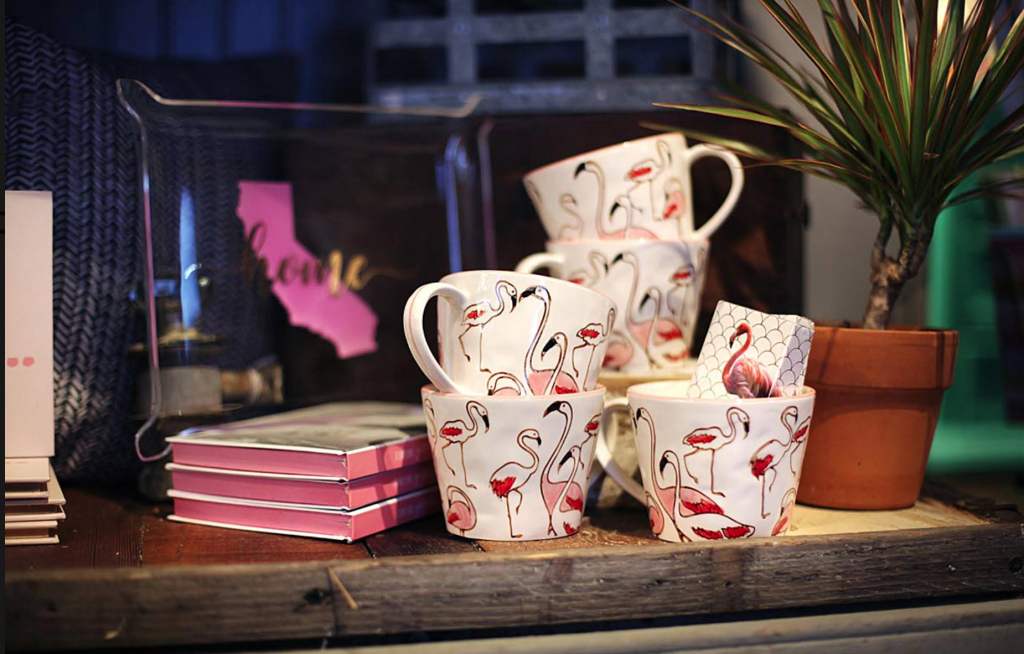 4. What was the biggest risk in diving-in to create Dixie James and why did you go for it anyway?  What advice do you have for would-be-retailers sitting on the fence? 
The biggest risk for me was selling my Condo in DTLB and investing all of that money into the store. I would always support for other people's dreams.  I had never really done anything just for me.  I felt it was time to support my own dream. 
I think the best advice I could probably give anyone is the truth.  And the truth is that it's not all rainbows and roses. It's really hard.  Really, really hard. I had someone say to me the other day, you're living that quote, "If you do what you love, you will never work a day in your life." I laughed. I am doing what I love, but I also WORK everyday. EVERY DAY!
Another thing I would say is to be realistic and feel the emotions you are feeling because every emotion will come up! Lastly, I would tell people to plan and budget to hire people that know how to do the things that you don't. There is no shame in that. It's really the smartest thing you can do. If you can do that, there will be more days where you can appreciate what you have accomplished and that makes it all worth it.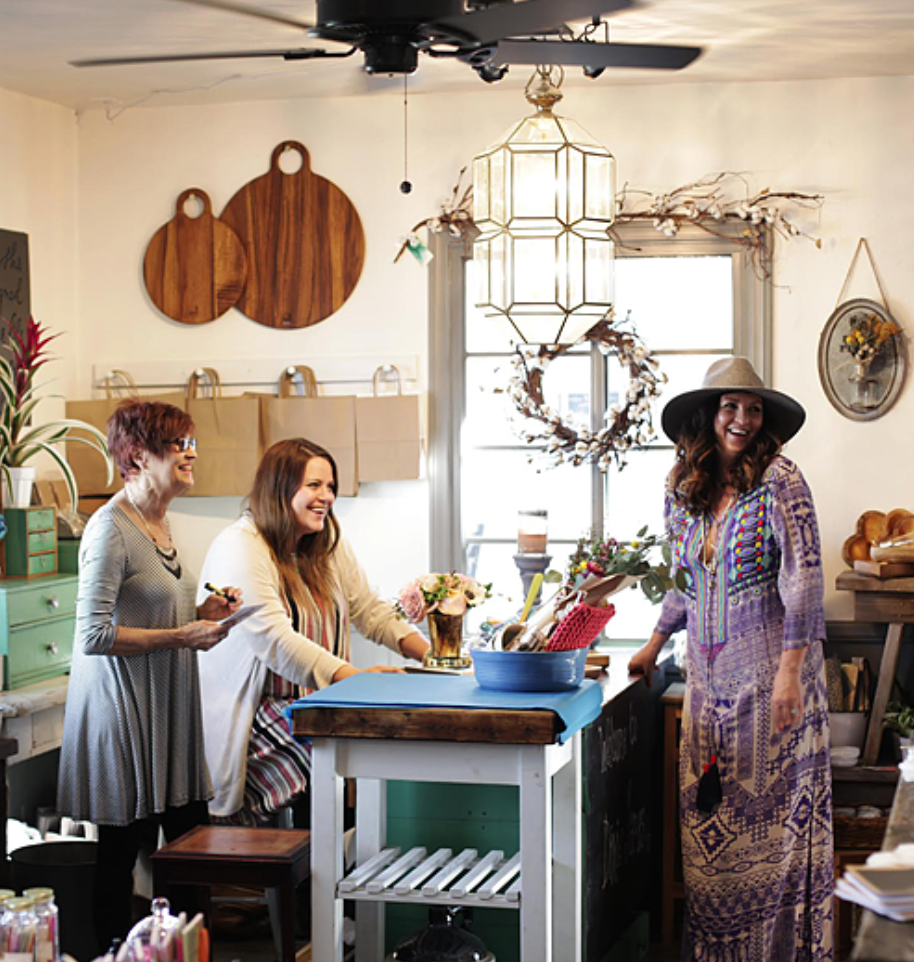 5. Tell us about how you choose and source your products?  What advice to do you have for entrepreneurs operating a retail location?
I choose my products pretty much on that same gut instinct. I'm pretty clear on what I like and what I don't like. I also pay a lot of attention to the reactions that customers have to products. I ask very direct questions like, "What do you like about this product? What do you dislike? What products do you have trouble finding?" That made narrowing down the millions of product options much easier. 
My advice would be to listen and listen closely. You have to read between the lines with customers because you can't know what they're looking for.  I can say that a successful product is one that is special. Choose items that are different than what your Big Box competition is currently carrying.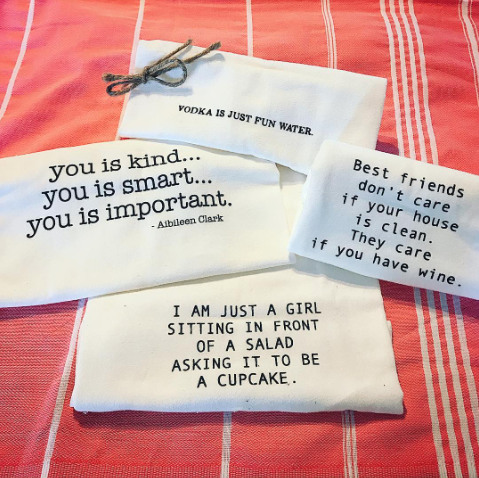 6. What's next for Dixie James?  Where do you see Dixie James in five years?
I think an on-line store is probably what's next for us. On-line stores are so huge right now.  I think you have to have an on-line presence to be truly successful in retail. 
In 5 years hopefully Dixie is thriving and we have multiple sectors of the brand. I am a firm believer in multiple streams of revenue. Who knows, Dixie James Construction, Dixie James Designs, Dixie James Products, maybe Dixie James the Life-style Brand! 
7. As a kid, what did you want to be when you grew-up?
As a kid I never really had a specific thing I wanted to be when I grew up.  I did really enjoy playing "store" with my mom. My mom just found a notebook last month that had paint chip colors in it with notes from me that said, "this pink but not as orange, more cherry". I also would draw out my bedroom furniture layout to scale.  I was a 8-years-old!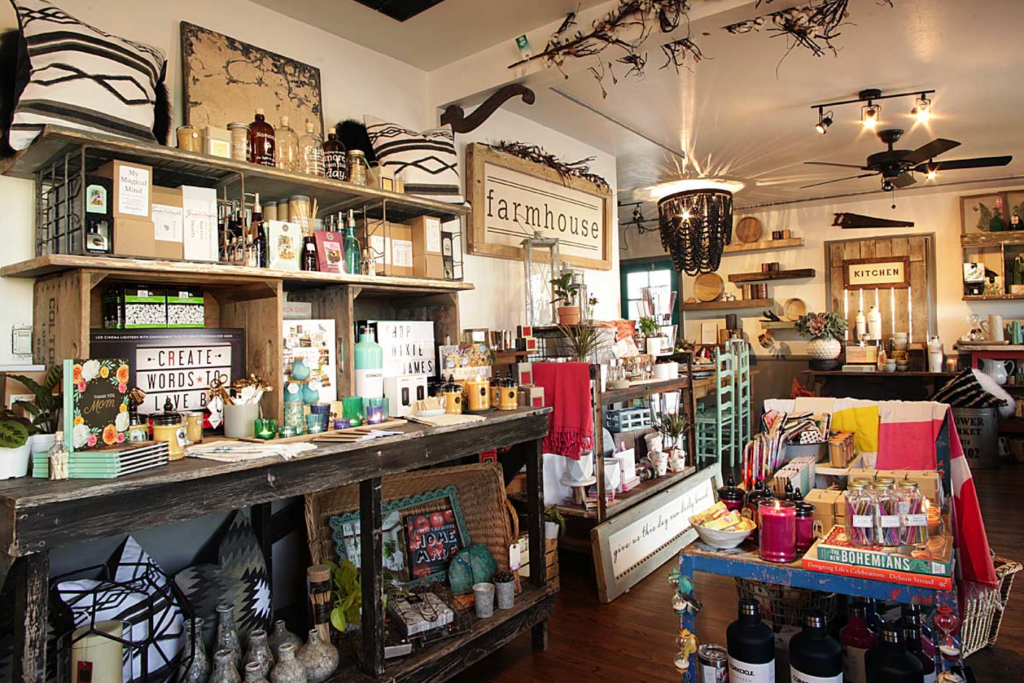 8. Where do you personally find inspiration?
Personally I find inspiration in people, in who they are, how they are and what they do. Inspiration always just kinda pops up out of nowhere for me and when I least expect it. It's hard for me to seek it out.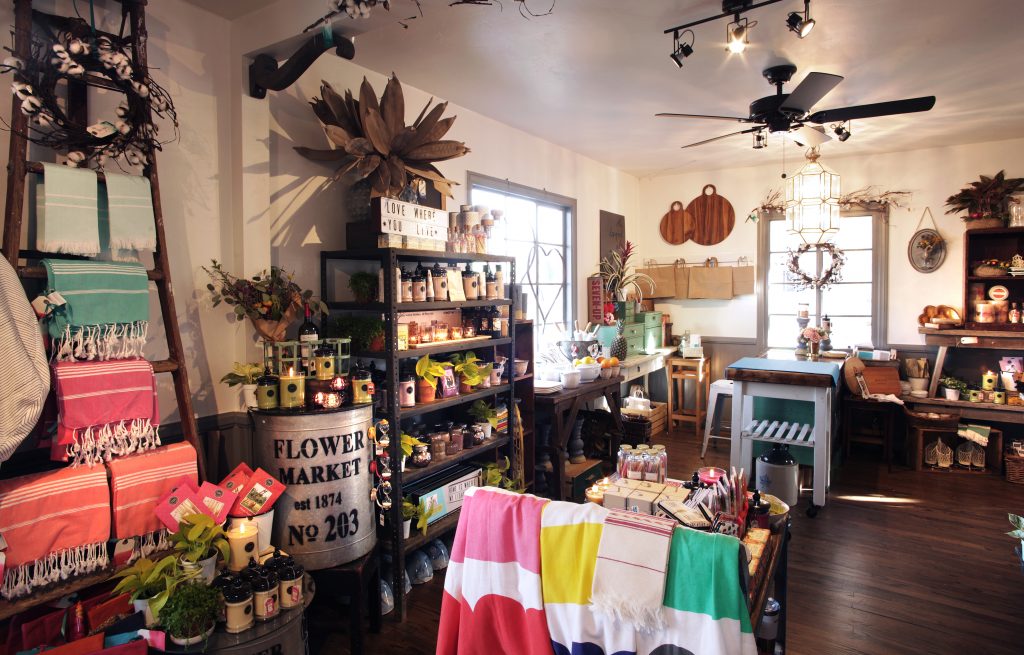 Thank you for sharing your story with us, Allie!  Your journey is an inspiration.
Do you want to Love Where You Live?  Visit Dixie James in Los Alamitos.  You can find her next door to her family's restaurant Shenandoah.  Prepare to find all the items there that you can't live without.
10621 Los Alamitos Blvd.
Los Alamitos, CA 90720